Description
This compact hot tub can fit 2-3 people and is ideal for both indoor and outdoor small spaces. It delivers all the benefits of a large hot tub, with 23 PowerPro® jets, the J-315™ retains the superior hydromassage qualities the series offers, spread over two seats and a lounger for varied hydromassage.
J-315™️ Hot Tub Specifications
Dimensions: 76″ x 66″ x 32″ (168 cm x 193 cm x 81 cm)
Spa Volume: 230 gal (871 litres)
Filled Weight: 2906 lbs (1,300 kg)
Dry Weight: 571 lbs (259 kg)
Primary Pump: 1 speed, 1.5 continuous hp (2.5 brake hp*)
Purification: CLEARRAY® Water Management System
Filtration: ProClear® Filtration System with Skimming Weir and ProCatch Bag
Filters: 1 – ProClear® 60 sq ft filter (hydro), 1 – Proclear® 60 sq ft filter (circ)
J-300™️ Hot Tub Collection Features
Featuring ergonomically-designed seating, exclusive PowerPro® Jets and deeper tissue hydromassage options, the Jacuzzi® J-300™ Collection was designed for comfort.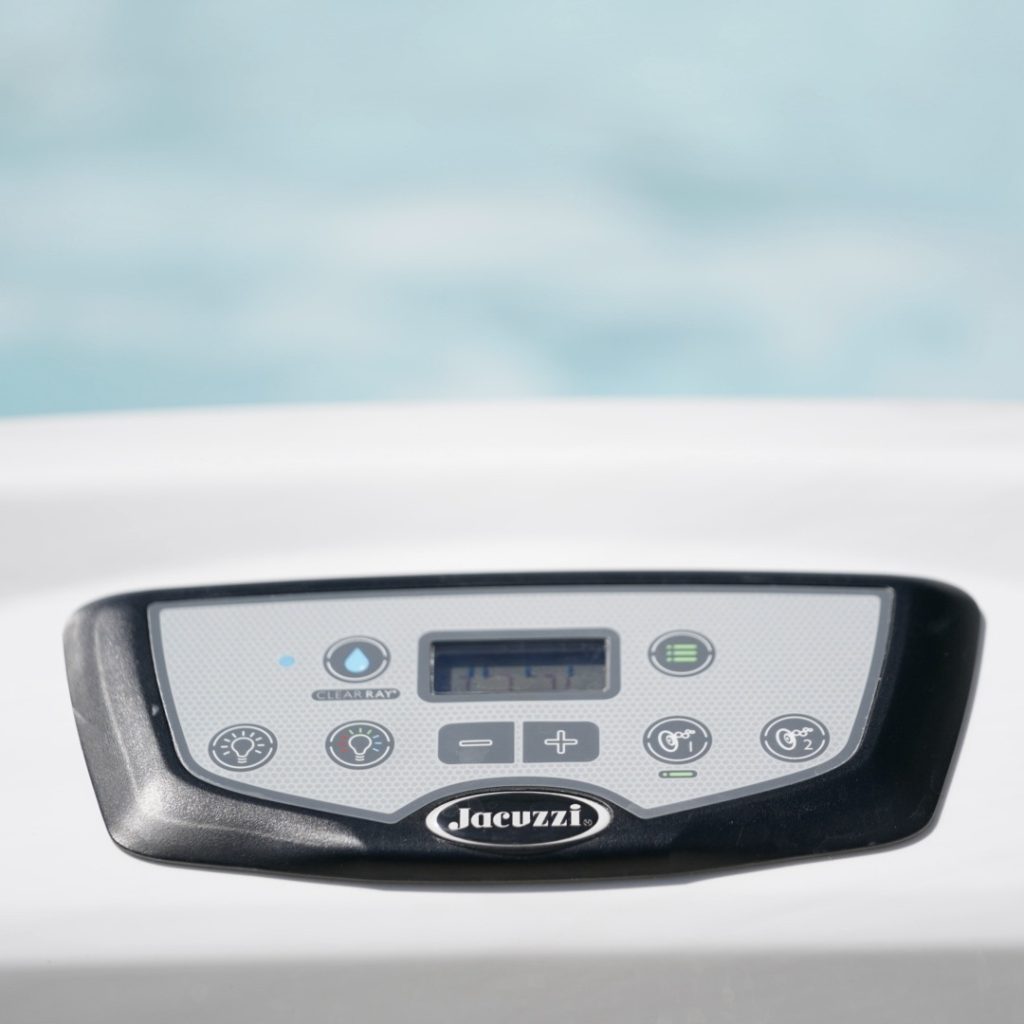 J-300™️ Ease Of Use
Illuminated digital control panel is simple and easy to use. Compatible with optional SmartTub® system, the smart way to control and monitor your Jacuzzi® Hot Tub remotely.
J-300™ Performance
Jacuzzi® PowerPro® jet technology includes deep tissue jets for the ultimate hydromassage experience.Treat yourself to a full body massage in the ProAir™ Lounge seat exclusive to the J-300™️ collection  with comforting bubbling effect (BX Jets) and deep tissue jets (FX) throughout.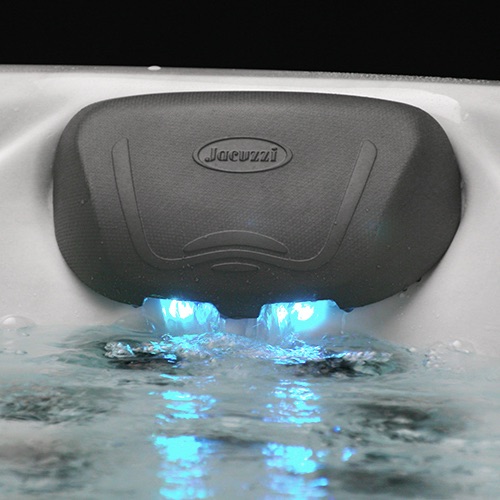 J-300™️ Design – Hydrosoothe™ Pillow
A unique feature only available on the J-300™️ Collection. HydroSoothe™ massage pillow, delivering a superior head and neck massage and a soothing cascade of water over the neck and shoulders without splashing or spraying.
Efficient Running Costs
Many people are curious about the running costs of our Jacuzzi® hot tubs. However, providing a precise, one-size-fits-all answer is challenging due to the diverse ways owners use their hot tubs. Nevertheless, it's important to note that all our spas undergo rigorous independent testing by the California Energy Commission (CEC), which sets strict standards for hot tub energy usage. The Jacuzzi® J-315 hot tub exceeds these standards by an impressive 35%, thanks to its high-quality design, insulation, and smart technology. This ensures that choosing a Jacuzzi® means opting for one of the most energy-efficient spas globally.
Additionally, our Jacuzzi® hot tubs feature the patented CLEARRAY® Active Oxygen water purification system. This system utilises the natural cleaning power of active oxygen to eliminate waterborne pathogens and contaminants. As a result, Jacuzzi® hot tubs require up to 50% less chlorine or bromine than similarly sized spas, promoting skin-friendly water and contributing to significant long-term cost savings.
Seating and Jets

J-315™ ProAir Lounge Seat

J-315™ Circulation Seat