What is Jacuzzi® SmartTub® System?
In essence, SmartTub® is your personal assistant for managing your hot tub or swim spa.
Imagine it as your remote control for your hot tub or swim spa, but conveniently accessible through your smart device. Whether you're standing next to your spa or on the other side of the world, SmartTub® offers consistent control.
This intelligent system comprises two essential components: a hardware module seamlessly integrated with your hot tub or swim spa, and a downloadable app for your smart device.
What sets it apart is the patented cellular connection, a unique feature exclusive to Jacuzzi® SmartTub®, which enables seamless remote operation.
Jacuzzi® SmartTub® simplifies your spa ownership, making it effortless to manage your relaxation and hydrotherapy, no matter where you are.
What are the key features of the SmartTub® System?
Highly recommended for
Energy Usage Monitoring
Real-time tracking of energy usage allows you to monitor peak and off-peak energy costs, helping you make energy-efficient choices.
Explore all the benefits below
Remote Control: You can control various aspects of your Jacuzzi® Hot Tub or Swim Spa remotely, no matter where you are, thanks to the patented 3G cellular connection.
Temperature Control: Adjust the water temperature to your desired level, ensuring your hot tub is always ready for a relaxing soak.
Lighting Control: Turn on and customise the lighting inside and outside your hot tub or swim spa.
Massage Jets Activation: Activate the massage jets for a spa-like experience tailored to your preferences.
Filtration Customisation: Program the filtration cycles to suit your needs, optimizing water quality and energy efficiency.
Smart Heat Mode: Schedule when your hot tub or swim spa should heat up, reducing unnecessary energy consumption and costs.
Vacation Mode: Keep your hot tub at a lower temperature while maintaining essential filtration cycles, saving energy when you're away from home.
Compatibility: SmartTub® can be connected to popular smart home devices such as Amazon Alexa, Google Assistant™, Siri, and Apple Watch for added convenience.
Access to Resources: Access videos and information that make you a knowledgeable hot tub or swim spa owner.
Remote Support: You can contact your spa dealer even when you're out of town, ensuring you have the support you need.
These features collectively enhance the convenience, energy efficiency, and overall enjoyment of your Jacuzzi® Hot Tub or Swim Spa.
How much does Jacuzzi® SmartTub® cost?
Investing in the convenience and energy efficiency of Jacuzzi® SmartTub® is an important decision, and understanding the costs involved is crucial. Here's a breakdown of the pricing:
Hardware module Installation: For those who own a J-200™ or J-300™ Jacuzzi® Hot Tub or a PowerPlay™ Swim Spa and want to retrofit SmartTub®, the cost for the hardware module installation is £505 (including VAT).
App Subscription:The Smart Tub® app, is free for the first year. After the initial year, there is an annual subscription fee of $36 USD to continue accessing the app's features and functionality. Additionally, discounted multi-year subscription packages are available to save on costs.
Installation Costs:It's important to note that the installation costs are not included in the hardware module price. Installation expenses may vary depending on your location. To get an accurate estimate for installation, contact our Sales Consultant.
Please Note:The costs mentioned above are accurate as of the time of this writing (August 2023). Prices may change over time, so it's recommended to check with us for the most up-to-date pricing information.
Investing in Jacuzzi® SmartTub® offers not only convenience but also the potential for energy savings, making it a valuable addition to your Jacuzzi® Hot Tub or Swim Spa experience.
How can the SmartTub® save me money?
Jacuzzi® SmartTub® offers features designed to make your hot tub usage more energy-efficient. These include:
1. Smart Heat Mode: You can avoid unnecessary energy consumption by scheduling when your hot tub should be ready for use. This feature ensures your hot tub is at the desired temperature precisely when you want it, reducing heating costs when the cover is on.
2. Vacation Mode: When you're away from home, Vacation Mode allows your hot tub to operate at a lower temperature while maintaining essential filtration cycles at less frequent intervals. This energy-saving mode ensures your hot tub remains in good condition even when you're not using it regularly.
3. Programmable Filtration Cycles: The timing and frequency of hot tub filtrations can impact operating costs. With SmartTub®, you can customize filtration cycles to align with your preferred schedule. This feature, combined with Smart Heat Mode and energy usage reports, allows you to optimise filtration cycles to run precisely when needed.
4. Energy Usage Updates: For those who prefer a detailed view of their energy consumption, SmartTub® offers an energy usage graph. This data empowers you to monitor your hot tub's kilowatt-hour (kWh) usage and track off-peak and peak energy costs, helping you make informed decisions about energy-efficient operation.
By leveraging these features, Jacuzzi® SmartTub® not only enhances your hot tub experience but also promotes responsible energy usage, ultimately saving you money while enjoying the benefits of your hot tub.
Is Jacuzzi® SmartTub® the right choice for you? 
In a world filled with apps and smart devices, it's natural to consider how they fit into your life.
If you enjoy spontaneous hot tub use, don't mind fluctuating energy bills, don't delve into energy usage details, and tend to spend most of your time at home, SmartTub® may not be a top priority system or upgrade for you.
On the flip side, if you appreciate having a routine when using your hot tub, features like Smart Heat Mode can simplify your hot tub experience and save you money.
Suppose you treat your hot tub like any other household appliance, closely monitoring your energy consumption. In that case, the SmartTub® app offers valuable insights, ensuring you stay informed about your hot tub's running costs.
For those frequently on the move, whether for vacations or extended periods away from home, the ability to connect and remotely manage your hot tub or activate vacation mode provides peace of mind. Smart notifications keep you informed about any issues and their resolutions.
In summary, the transparency, ease of use, and control at your fingertips offered by SmartTub® are valuable takeaways. By understanding how it fits into your lifestyle and needs, you can decide whether to renew the SmartTub® app or include the upgrade with your new hot tub.
SmartTub® System Benefits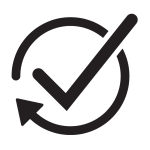 MAXIMISE ENERGY EFFICIENCY
✦Works like a central heating system: save running costs by scheduling hot tub use.
✦Realtime data: Makes it easier to monitor energy usage, temperature and hot tub system health.
✦Notifications: Automatic alerts when your hot tub needs attention
✦Safeguarding: Alerts you to power outages and complications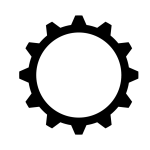 CUSTOMISE YOUR SETTINGS
✦Set temperature
✦Turn on internal and external lighting
✦Start massage jets
✦Program Filtration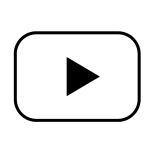 EASY TO USE
✦Cellular connectivity (patented)
✦Pair with your smart home devices such as Amazon Alexa, Siri, Google Assistant and Apple Watch
✦Access personalised tips and how-to-videos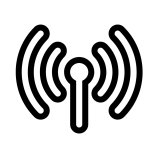 REMOTE MONITORING
✦Activate vacation mode (hot tub only) and save on standby energy costs by up to 25%
✦Schedule your hot tub soaks and SmartTub® will create the most efficient heating program specific to your Jacuzzi® Hot Tub
✦Monitor kWh used and track off-peak and peak energy costs (hot tub only).
✦Receive notification alerts to your smart device if there's a problem with your hot tub